Buyer's Guide
New to all of this? Follow our guide to buying a holiday home to take you through four simple steps - choose a park, understand the costs, choose a holiday home and arrange a visit to one of our amazing parks. Don't worry, we're here to help if you get stuck, just check out the FAQs or get in touch.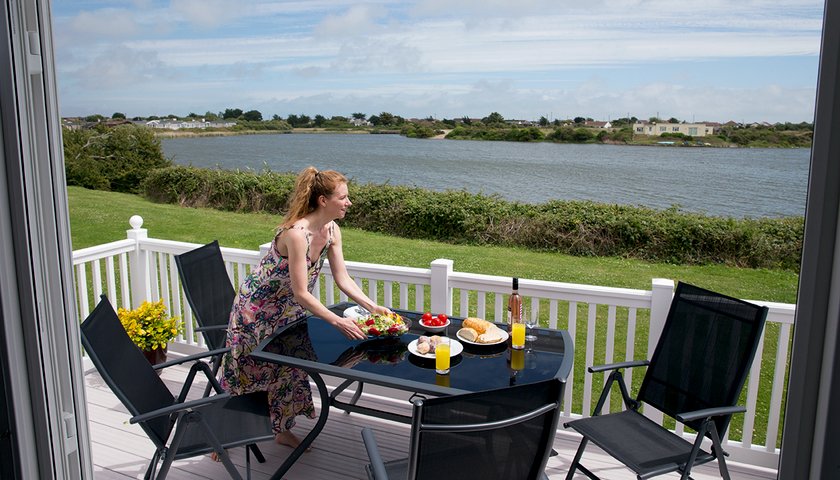 Your first four steps towards owning a holiday home
If you decide you want to join us and our owners' community, you'll have a choice of pitch locations around our park to suit you.
Whether you prefer a quieter life or a bit of buzz, we've got something for everyone.
We have something to suit every taste and budget. The deposit is 10% of the holiday home value and you'll need to factor in your site fees too.
We can help you decide what is the best for you and can even help with finance.
We have holiday homes to suit all sorts of families with all kinds of requirements - whether you're looking for an entry-level model or a luxury lodge.
We've put the finishing touches to our new holiday homes, but if you're looking to buy used caravan, we've got them too.
Before you buy a caravan at Haven, you can book a free park visit so you can get a feel for what life as an owner might be like.
Of course there's no obligation to buy anything at all, but if you do decide to go for it, we'll give you a 30-day money-back guarantee with any model.
We have 38 parks across the UK so you're bound to find a location that suits you. Our different parks and locations offer a variety of choice; from beautiful coastlands, to wonderful woodlands. And if you need a hand deciding, we have digital brochures available and you can always get in touch to ask us anything about any of our parks.
Discover our

parks
Discover our parks
Owning a holiday home involves three main costs to consider - the cost of the holiday home itself, annual site fees for your chosen pitch and park plus annual running costs such as electricity, water, insurance and rates.
30 day
Money-back Guarantee
The last thing we want is for you to sign up something that isn't right for you. Sometimes people make the decision to buy a caravan holiday home - then change their minds. It might be an unforeseen financial reason, or something more personal - but if you do happen to have a change of heart, then we offer a 30-day money-back guarantee. In other words, for 30 days after buying your holiday home., you're entitled to hand back the key and walk away, and we'll return the money.
When it comes to finding your perfect holiday home, the choice can be bewildering (especially if it's your first time!). As experts in matching owners to their right home-from-home, we're put together a selection of this season's best models, carefully chosen to suit a wide of needs, tastes and budges. Perhaps you need a super comfortable bed for a good night's sleep, plus extra storage for the kids' toys? Or maybe an extra bathroom or toilet, so there are no queues when the whole family are visiting? Whether you're looking for comfort, luxury, indulgence or something a bit different, you'll find it in our handpicked range.
Our manufacturers
Having been in the holiday home business for years and we've built great relationships with all the best manufacturers in the UK including ABI, Atlas, Swift and Willerby. We work really closely with them to bring our owners the very best selection of holiday homes to choose from, depending on their exact requirements.
New, Pre-owned or Lodges available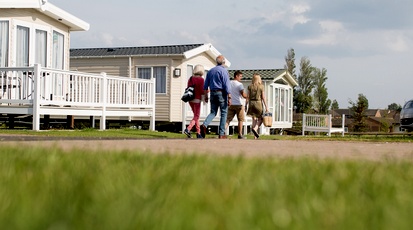 New
From £19,999*
If you love the idea of an untouched, contemporary holiday home, treat yourself and your family to a brand new static caravan.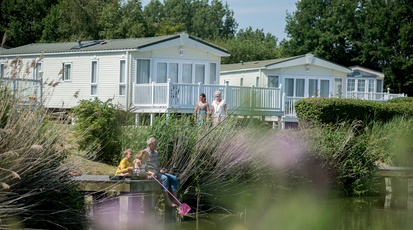 Pre-owned
We have a huge range of affordable static caravans for sale, with models to suit every taste and budget.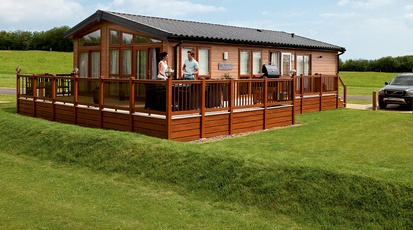 Lodges
Our lodges are designed to be your complete coastal sanctuary. From contemporary to country cottage chic, we have a wide range of Luxury Lodges for sale.
One you've decided on a park and maybe even seen a particular holiday home you're interested in, get in touch with us to arrange a visit and book a sales appointment with one of our park teams.
You can come on your own or bring the whole family, it's up to you. We love giving you all a guided tour of the park, bringing your options to life and showing you which pitches are available and giving you the opportunity to have a good look around some holiday homes and get a feel for what you'd like.
Typical sales appointments last a couple of hours and give you a great opportunity to ask loads of questions and find out about the ins and outs of holiday home ownership with Haven. There's nothing quite like being on-park yourself and getting a feel for what it's like to be an Owner with us.