Dog Friendly Holidays in Yorkshire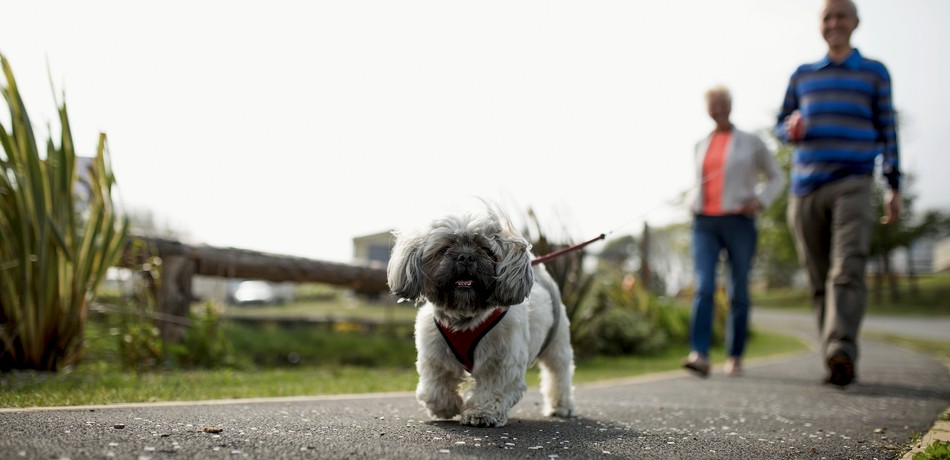 Dog friendly holiday parks in Yorkshire
Yorkshire is one of England's most diverse counties. You are hard pushed to find anywhere that has some of the country's biggest cities, rugged plains and most colossal coastline all within its borders. It is the ideal county for a dog friendly holiday, a place brimming with activity for humans and dogs alike.
Yorkshire holidays with dogs are made easy with Haven. Our parks are on top of some of the county's best beaches, the perfect setting for a brisk walk. We particularly recommend paying a visit to one of the small fishing communities along the coast, with bays like Robin Hood and Runswick that bring nature to you and your furry friend.
A dog friendly experience made complete by Haven
Yorkshire's sheer size and Haven's wide range of dog friendly accommodation combine to make a stay in the county special. Whitby jumps out as somewhere you must devote some time to, with the town's picturesque harbour complimented magnificently by the historic ruins of the abbey that overlooks it. For an escape to nature, head for the North York Moors or North Riding Forest Park, an area of immense wilderness for your furry friend to explore. For a slice of history, check out Helmsley Castle, just outside the county town of York.
Two dogs
Two companions per accommodation
Deep cleaning
Included in the cost of your stay
Choice
We have a fantastic range of dog friendly caravans
Whitby
A bustling harbour overlooked by the striking ruins of Whitby Abbey
North York Moors
A breath of fresh air comprising over 1,400 miles of natural beauty
North Riding Forest Park
A picturesque area brimming with flora and fauna
Helmsley Castle
A site that has functioned as a defence fort and Tudor mansion in its 900-year history
See more
in Yorkshire
Helpful information
Haven

Promise
Our Haven Promise is part of every booking and you don't need to do a thing. From no quibble refunds and booking flexibility, to our super high cleaning standards, we've got you covered.
Discover

Haven
See everything that makes the staycation experience so special. We've put activities, entertainment, and food all in one place for you to explore.
Your holiday

options
Book the Haven holiday that suits you best with our stunning staycation options. A Stay break gives you a great base with us to explore or opt for Stay+Play giving you access to activities and more.