Dog Friendly Holidays in South Wales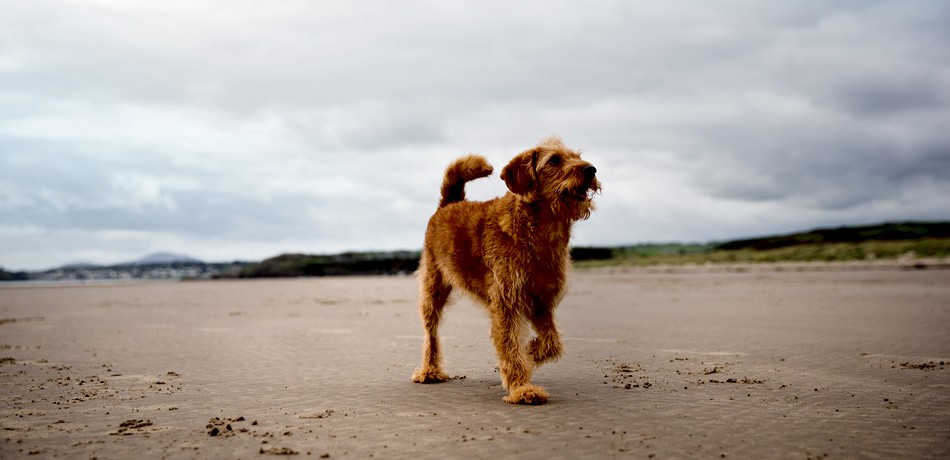 Dog friendly holiday parks in South Wales
South Wales is home to some of Britain's most famous seaside retreats, and we think it's a region your dog shouldn't have to miss out on.
A dog friendly holiday in South Wales is made easy by Haven's parks. Whether you want to stay somewhere lively with your canine or hibernate from hustle and bustle, our parks have you covered. Kiln Park's breadth gives you spectacular mountains alongside an array of facilities. The quieter Penally Court and Key West offer the chance to slow the pace down. Either way, you and your furry friend are covered.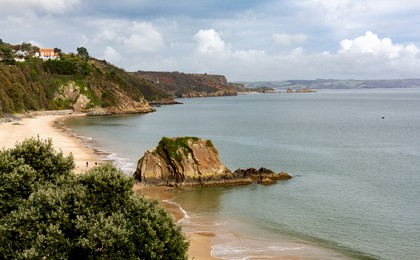 Kiln Park is ideally situated among amazing scenery, a Blue Flag beach and the perfect seaside escape from city life.
Direct access to Tenby's stunning south beach

Spectacular mountains and valleys on your doorstep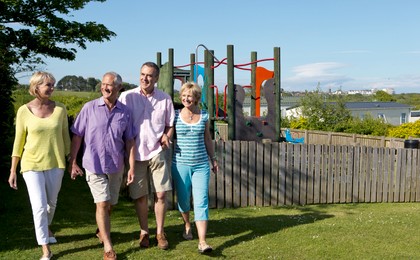 Secluded and peaceful Penally Court lets you really get away from it all with verdant green hills and winding rivers to delve into.
Close to the pretty village of Tenby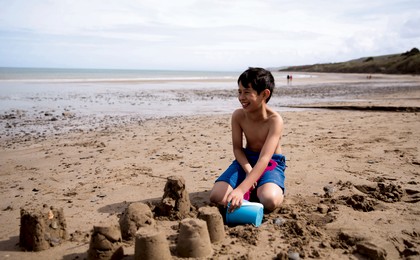 Quay West holiday park is surrounded by the dramatic landscapes of South Wales where you can wind your way through the woodland to the beach.
Located on the beautiful West Wales coast

Fantastic river and woodland walks nearby
A dog friendly experience made complete by Haven
There is so much to say about South Wales. If you're looking for an area with the right blend of coast, countryside and culture, look no further. And with Haven's dog friendly accommodation thrown in, your stay is made easy. Some of the region's most enticing places are more than happy to have your dog come along for the ride. We highly recommend a stroll around the charming cobbled streets of Tenby, the gateway to the secluded Caldey Island. Pembrokeshire and Craig-y-Nos country parks offer acre after acre of space for your furry friend to stretch its four legs. If beaches are your thing, Freshwater West is only a stone's throw away.
Two dogs
Two companions per accommodation
Deep cleaning
Included in the cost of your stay
Choice
We have a fantastic range of dog friendly caravans
Tenby
Explore the cobbled streets, charming harbour and Blue Flag beaches
Caldey Island
A boat trip from Tenby Harbour takes you to the beautiful Caldey Island
Freshwater West Beach
This scenic stretch of coastline previously functioned as a smuggler's paradise
Craig-y-Nos Country Park
Doggy heaven awaits through 40 acres of lush countryside
See more
in South Wales
Helpful information
Haven

Promise
Our Haven Promise is part of every booking and you don't need to do a thing. From no quibble refunds and booking flexibility, to our super high cleaning standards, we've got you covered.
Discover

Haven
See everything that makes the staycation experience so special. We've put activities, entertainment, and food all in one place for you to explore.
Your holiday

options
Book the Haven holiday that suits you best with our stunning staycation options. A Stay break gives you a great base with us to explore or opt for Stay+Play giving you access to activities and more.